The CIA Gave U-2 Pilots a Special Diet So They Wouldn't Have To Poop
Popular Mechanics
,
New York
- October 18, 2018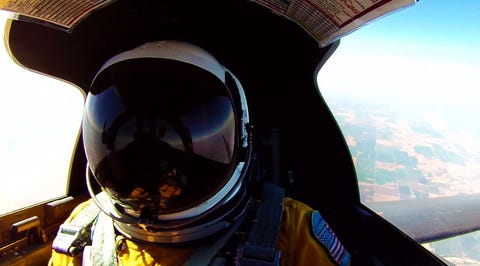 The U-2 spy plane was famous for pushing pilot endurance to the limit. The slow, high-flying aircraft flew for up to nine hours at a time, with a single pilot guiding the plane, taking pictures of the ground below, and occasionally dodging surface-to-air missiles. Nine hours is a long time to be cooped up in a plane without a real bathroom—or to be stuck in a small space with the smell of your own fart. So the CIA actually prescribed a proper diet for U-2 pilots to avoid the need to poop or pass gas.

full story
Related news
Sentara Healthcare to host "Nutrition as Medicine" conference
wtkr.com - October 25, 2018


VIRGINIA BEACH, Va. – Sentara Healthcare will host a one-day "Nutrition as Medicine†conference, featuring members of the Sentara Ornish Lifestyle Medicine Program, Tuesday, November 13. The event will feature national experts speaking on the benefits ...