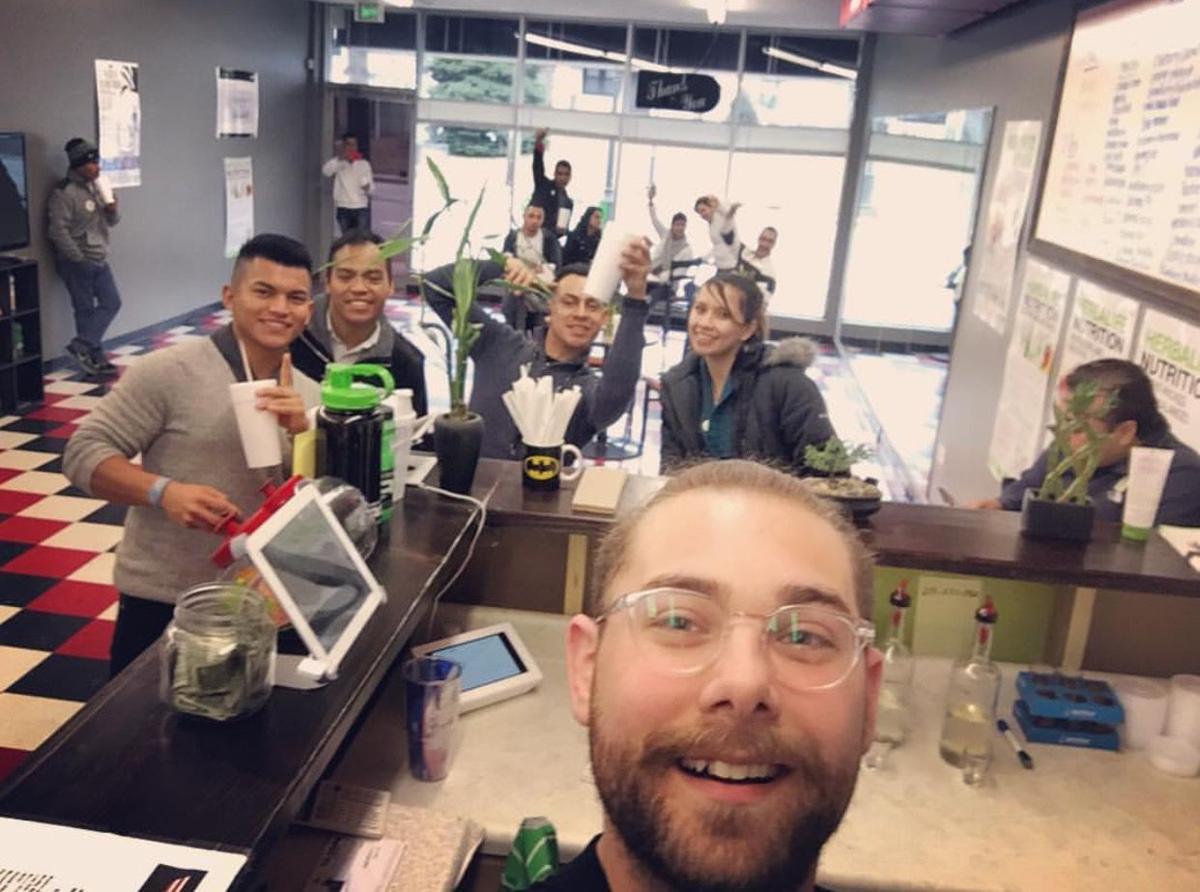 nwitimes.com - May 16, 2017

Owner Anthony Christopher hopes the business will be a ânutritional Starbucks.â Top Tier Nutrition, at 233 Ridge Road, specializes in meal replacement ...

more
More Stories
[ April 13, 2017 ] Wake up! The American diet has lost its soul Articles
Southside Times,
Indiana
- April 13, 2017
Hello beautiful souls. If you're unaware, we face the largest preventable catastrophe in the history of mankind. Disease, obesity, aggressive, violent behavior, intolerance, hate, injustice and pointless murders are widely accepted as the norm. Just as
Glendale 4-H Club learns about careers, nutrition
Washington Times Herald,
Indiana
- March 28, 2017
Glendale 4-H club is back at it again with the fun. In the last two meetings, the club learned about careers and nutrition.On Feb. 13, Mary Sacarello created a guess who game with different people in our community and their careers. The game was simple.
Dwight Howard diet: two dozen candy bars per day, basically
Indianapolis Star,
Indiana
- March 27, 2017
If you've been trying to take your athletic talent to the next level and just can't seem to take the leap, maybe adopt Dwight Howard's approach.Sent!A link has been sent to your friend's email address.Posted!A link has been posted to your Facebook feed. Jo
LifeSpan celebrates nutrition awareness
Evening News and Tribune,
Indiana
- February 23, 2017
NEW ALBANY â LifeSpan Resources, the designated area agency on aging for the Indiana counties of Clark, Floyd, Harrison and Scott, will celebrate Nutrition Awareness Day on Wednesday, March 15, at five of its senior meal sites. A special hot lunch and ...
Nutrition program improves food stamp family's food security
Purdue Newsroom,
Indiana
- December 12, 2016
WEST LAFAYETTE, Ind. â Food stamp participants who participated in a supplemental nutrition education program were able to improve their food security by 25 percent, according to a study by Purdue University. "Food assistance is very important and