A healthy diet can include red meat. 3 things to consider when buying beef
Omaha World-Herald
,
Nebraska
- August 20, 2017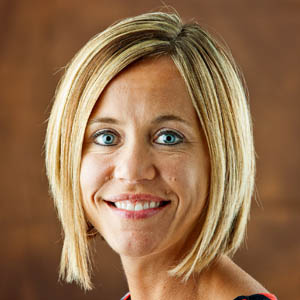 Nutritionally, finishing cows with grass can allow a better overall fat content, with slightly less saturated fat and slightly more omega three fats. However, the differences in nutrition profiles between grass- and grain-fed cows are small, especially if a person is following the recommendation to limit red meat to two to three servings per week.NutrientsFrom my standpoint as a dietitian, the most beneficial nutrients in beef are the macronutrient protein, and minerals such as iron and zinc.A 3-ounce portion of lean beef contains up to 25 grams of protein for about 150 calories. To get that amount of protein from a plant-based source like quinoa, you would have to eat 3 cups, or over 650 calories. Beef is a dense source of protein.Iron and zinc are important in energy production, muscle recovery and healing, among other body processes.

full story
Related news
Your Parents Probably Tried These Old-School Diet Tips
The Daily meal - June 7, 2018


Skip to main content Minette's Strawberry Mojito Herb Potato-Asparagus SaladThe Best Coleslaw EverTunnel of Fudge CakeGifts for Dads Who Love to CookMojito Pitcher RecipesFather's Day Gift IdeasBest Vinaigrette RecipePrince's Estate ...
Nutrition Lecture "BETTER BBQ FOR A HEALTHY SUMMER"
June starts the season of grilling and summer picnics. This seminar includes great recipes to plan a healthful and tasty outdoor party! Learn how to keep foods safe and make smarter choices for summer meals. Test your BBQ IQ with a fun trivia game. Upcoming dates ...
Diabetes type 2: Reverse high blood sugar levels with this diet
Diabetes type 2 risk factors consist of being overweight, not exercising regularly and having high blood pressure, among others.Sufferers develop the condition in later life, as their body loses the ability to control high blood sugar levels. Their treatment involves ...