A healthy diet can include red meat. 3 things to consider when buying beef
Omaha World-Herald
,
Nebraska
- August 20, 2017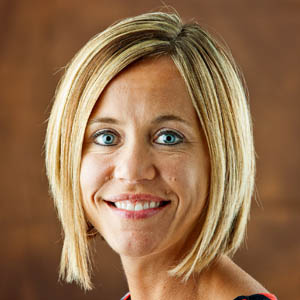 Nutritionally, finishing cows with grass can allow a better overall fat content, with slightly less saturated fat and slightly more omega three fats. However, the differences in nutrition profiles between grass- and grain-fed cows are small, especially if a person is following the recommendation to limit red meat to two to three servings per week.NutrientsFrom my standpoint as a dietitian, the most beneficial nutrients in beef are the macronutrient protein, and minerals such as iron and zinc.A 3-ounce portion of lean beef contains up to 25 grams of protein for about 150 calories. To get that amount of protein from a plant-based source like quinoa, you would have to eat 3 cups, or over 650 calories. Beef is a dense source of protein.Iron and zinc are important in energy production, muscle recovery and healing, among other body processes.

full story
Related news
Kirksville R-III looking at new USDA nutrition standards
Kirksville Daily Express and Daily News,
Missouri
- June 10, 2017
Kirksville R-III may soon be adopting a policy that would require the district to have nutrition standards for foods used in classroom parties or as rewards for students.Danielle Brown Kirksville Daily Express @danibrown_kdeKirksville R-III may soon be adopting ...
Start the Week Off Right: Four exercise and nutrition myths
Quad City Times,
Iowa
- September 4, 2017
TIMESIt is important to know the common exercise and nutrition myths in order to assure you are exercising and eating correctly. In this article, I have provided a few examples of common myths regarding exercise and nutrition.Myth No. 1: I can spot-reduce body ...
The CSIRO's Flexi diet weighs in as the fast way to avoid fasting
The New Daily - June 10, 2017


Crucially, however, the control group in the CSIROâs research consumed an energy-restricted diet every day of the week and also lost 11 kilos, so nutrition research scientist Dr Tim Crowe says itâs important not to discount traditional approaches to weight loss.âThe ...