Meat is crucial to balanced diet, Michael Gove tells farmers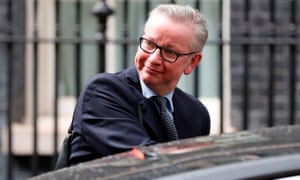 Michael Gove Meat is crucial to balanced diet, Michael Gove tells farmers Environment secretary's vision for UK agriculture post-Brexit sees farmers playing a vital role in improving public health Meat is a crucial part of a balanced diet, the environment secretary has said, as he told farmers about his "health and harmony" vision for food. Michael Gove's new vision for British agriculture post-Brexit envisages farmers playing a critical role in improving public health.

full story
Related news
Sweet Nutrition relaunches seasoning products - Vanguard News
By Destiny Eseaga LAGOS—Sweet Nutrition Limited manufacturer of Mr. Chef range of products has re-launched its Mr. Chef Seasoning products into the market, as the new look cubes and seasonings are made from natural ingredients and specific flavors. Speaking ...
Panera's New Docu-Series Promotes Plant-Based Diet
VegNews - October 30, 2018


Chain eatery Panera recently debuted six-part docu-series Food Interrupted as part of its campaign to help consumers make informed food choices. One portion of the series—dubbed "Plants Interruptedâ€â€"features vegan activist and firefighter ...