NISD recognized for nutrition efforts
Seguin Gazette-Enterprise
,
Texas
- March 30, 2017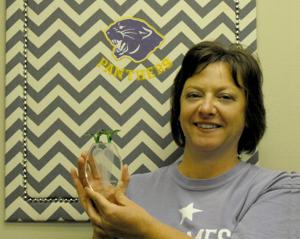 A new resident found itself a new home in the Navarro ISD trophy case this week thanks to a district-wide initiative to provide healthy food options and education on nutrition.Navarro ISDâs child nutrition department won a Best of the Bunch Award for the third consecutive year as part of the Texas Department of Agricultureâs Local Products Challenge.âTDA offers districts to put local products in their menu during National School Lunch Week,â Navarro ISD Child Nutrition Director Carlette Drabek said.

full story
Related news
Coke rejects charges of deceit in Diet Coke's name
MyAJC - October 20, 2017


A lawsuit has been filed against Coca-Cola charging the company with falsely advertising Diet Coke — allegations that the company vehemently rejects.The plaintiffs say that, instead of aiding in weight loss, the drink actually promotes weight gain and – worse ...
Dentists 'should dole out diet tips and advice on alcohol intake'
Dentists should give patients advice about eating more healthily and cutting down an alcohol, while they are carrying out a check-up, a new report suggests.Think-tanks said those sitting in the dentist's chair were "perfectly placed"Â to absorb tips about how ...
Bariatric Nutrition
myfox8.com - July 19, 2017


Many of us have already tried every diet and exercise plan imaginable to try to lose weight. Sometimes, in spite of such diligent efforts, we may not be able to achieve long-term results by ourselves. In certain cases like these, bariatric surgery can serve as ...