Those sweet summer raspberries are a nutrition powerhouse
Billings Gazette
,
Montana
- July 12, 2017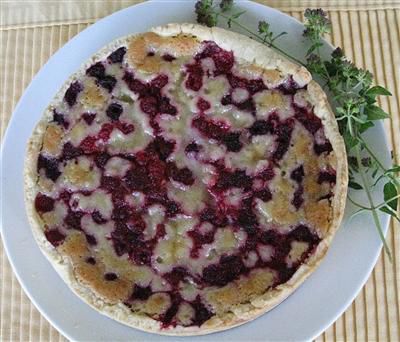 Delicious raspberries have been ripening in my garden for the past couple of weeks, and I have been busy trying to keep up with getting them picked and taken care of.My two young grandchildren are always excited to see them ripening so they can have fun picking and eating them as well. The raspberries that are purchased in the grocery stores never have the rich flavor of those that are home-grown.Enjoy those raspberries in desserts, in many different quick breads, in salads, in a smoothie or tossed in with your morning cereal or yogurt. Not only do the raspberries taste great but they are also a nutrition powerhouse. They are low in calories and fats, but a rich source of fiber, antioxidants, and vitamin C.Since the raspberries have a delicate texture, plan to consume or preserve the raspberries within a couple of days after picking.

full story
Related news
Flying Colors: High-Protein Diet Will Help Molting Birds
Flying Colors is a sponsored column on the hobby of backyard bird feeding written by Michael Zuiker, owner of the Wild Birds Unlimited store at the Lee Harrison Shopping Center. Visit the store at 2437 N. Harrison Street or call 703-241-3988.Most ...
Your Nutrition May Be at Risk Thanks to Climate Change
In India authors point out, the diet might lose 5.3% of its protein, affecting 53 million people.A paper alongside this one, published last summer in the journal GeoHealth, found climate change will also likely reduce iron content in staple food crops. This could ...
A Last-Minute Summer Diet to Get Your Body Ready(ish) for the Sun
GQ Magazine - May 23, 2017


Maria Bella of Top Balance Nutrition explains that protein produces a hunger hormone called ghrelin and requires a bit more energy to digest than other nutrients, which makes these foods the bedrock of a smart diet. Vegetables should also be a major part of what ...
Reintroduced Przewalski's horses have a different diet
Science Daily - July 21, 2017


Petra Kaczensky and Martina Burnik Šturm from the Research Institute of Wildlife Ecology from the University of Veterinary Medicine, Vienna now found out that before their extinction in the wild Przewalski's horses were on a mixed diet. In summer, they only ate ...