Those sweet summer raspberries are a nutrition powerhouse
Billings Gazette
,
Montana
- July 12, 2017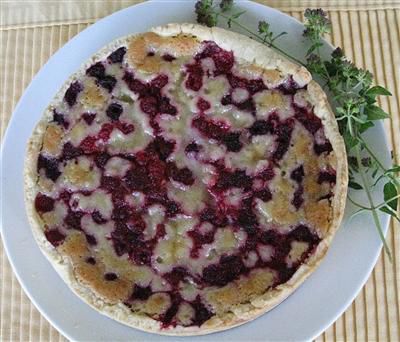 Delicious raspberries have been ripening in my garden for the past couple of weeks, and I have been busy trying to keep up with getting them picked and taken care of.My two young grandchildren are always excited to see them ripening so they can have fun picking and eating them as well. The raspberries that are purchased in the grocery stores never have the rich flavor of those that are home-grown.Enjoy those raspberries in desserts, in many different quick breads, in salads, in a smoothie or tossed in with your morning cereal or yogurt. Not only do the raspberries taste great but they are also a nutrition powerhouse. They are low in calories and fats, but a rich source of fiber, antioxidants, and vitamin C.Since the raspberries have a delicate texture, plan to consume or preserve the raspberries within a couple of days after picking.

full story
Related news
Coca-Cola Is Adding Fiber to Coke. Is That Even Helpful?
Studies suggest they may increase sweet cravings, alter gut bacteria, potentially induce glucose intolerance, raise stroke and dementia risk, and modify metabolism in ways that increase body fat.Secondly, soda isn't where you should be getting your fiber. Fiber ...
Flying Colors: High-Protein Diet Will Help Molting Birds
Flying Colors is a sponsored column on the hobby of backyard bird feeding written by Michael Zuiker, owner of the Wild Birds Unlimited store at the Lee Harrison Shopping Center. Visit the store at 2437 N. Harrison Street or call 703-241-3988.Most ...
Your Nutrition May Be at Risk Thanks to Climate Change
In India authors point out, the diet might lose 5.3% of its protein, affecting 53 million people.A paper alongside this one, published last summer in the journal GeoHealth, found climate change will also likely reduce iron content in staple food crops. This could ...
The diet Kate Hudson swears by for clear skin
Body and Soul - April 5, 2017


The actress has some words about the relationship between her diet and skin, crediting her clear complexion to a vegan diet in an interview with Vogue US. "When I went vegan last summer, my skin was the best it's ever been—skin tone, pores, everything," ...