Those sweet summer raspberries are a nutrition powerhouse
Billings Gazette
,
Montana
- July 12, 2017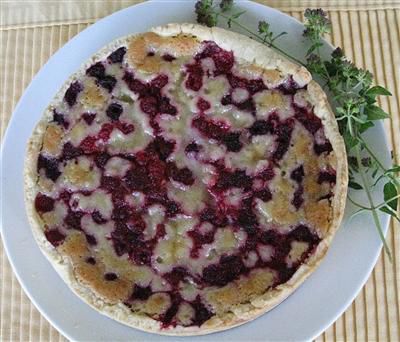 Delicious raspberries have been ripening in my garden for the past couple of weeks, and I have been busy trying to keep up with getting them picked and taken care of.My two young grandchildren are always excited to see them ripening so they can have fun picking and eating them as well. The raspberries that are purchased in the grocery stores never have the rich flavor of those that are home-grown.Enjoy those raspberries in desserts, in many different quick breads, in salads, in a smoothie or tossed in with your morning cereal or yogurt. Not only do the raspberries taste great but they are also a nutrition powerhouse. They are low in calories and fats, but a rich source of fiber, antioxidants, and vitamin C.Since the raspberries have a delicate texture, plan to consume or preserve the raspberries within a couple of days after picking.

full story
Related news
A better diet may beat anxiety and depression, says TV doc
iNews - October 24, 2017


British doctors wrote a record number of prescriptions for anti-depressants, estimated at around 70 million – double the levels they were prescribing ten years ago.WellbeingDescribing his theory as a âpersonal obsessionâ, Dr Mosley is convinced that what people ...
Exercise, diet offer keys to heart-healthy senior living
Chron.com - October 13, 2017


"First, our executive chef takes special care when planning the menus, for we promote healthy eating and nutrition. We always have a healthy heart option, such as salmon, baked chicken and variety of fish on the menu. We also offer fresh fruits, salads and fresh ...
Inside the Sirtfood Celebrity Diet Trend That's Taking Over the US
Men's Health - November 1, 2017


Recently, you might have heard of the the Sirtfood Diet , the trendy diet that promises you can lose up to 7 pounds in 7 days. Founded by U.K. nutrition experts Aidan Goggins and Glen Matten, the Sirtfood Diet promises to stimulate the âskinny gene,â or the proteins ...